Technology is so interwoven into modern life that it has become the norm to say: "I've got a great idea for an app!" rather than for a physical product. The prospect of becoming the next Bill Gates, Steve Jobs or Mark Zuckerberg helps drive our imagination towards creating virtual goods rather than tangible ones.
It's safe to say that I am no different.
When my girlfriend, Sarah, found it difficult to store and manage her favourite recipes — I decided to make her an app.
TL;DR
I made my girlfriend an app. Stashcook is a recipe management app that allows users to save recipes from multiple sources by simply pasting a URL. If you've ever lost a great recipe, or get frustrated with the different formats of recipe websites, then maybe this is the app for you too.
The Story
Like all good stories, this one begins on a beach sipping a rum and coke. It was a blazing hot afternoon. The classic 'floor is lava' game was quite real here, as the sand soaked up the sun's rays. Sarah (the girlfriend in the story) and I (the boyfriend/nerdy software developer) were discussing how we would like to be healthier.
This, like most people, wasn't our first conversation on the matter. We knew more exercise was required but we also thought we'd like to try a vegan diet after watching a few documentaries like The Game Changers and Cowspiracy.
For Sarah, this was her moment to shine. Cooking + organising = Sarah in her element. Over the course of the evening, we had found no less than 40 recipes we could try out. The recipes we found were from multiple websites, from big established sites like BBC Good Food, to smaller lesser known food blogs. All of them had essentially the same content: a list of ingredients, serving sizes, followed by a method. They were all in different formats, however, and a little difficult to read.
I suggested she search for an app to store them all in; one place to keep all recipes in a single location. To our surprise, there were many options available on the App Store for saving recipes. Perfect!
Sarah downloaded the BBC Good Food app first because it was a name she recognised and a company she had good experiences with. However, it could only save their own BBC recipes; frustrating but fair. So she tried a few others.
"I just want to save my recipes into a group!"
"Why are there so many buttons?!"
"This other one formats every word on a new line!?" were a brief snippet of Sarah's frustrations.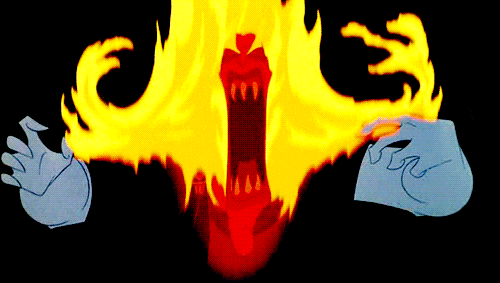 Knowing a fit of techno-rage could escalate I tried to help. I picked a popular recipe management app and tried it for myself. I was able to figure out the basics after clicking around for a while but I was starting to feel Sarah's pain.
I showed Sarah what I had found… "hmmm, Nope! There's way too much going on" was the verdict.
They were either too complex to understand, too poorly formatted or had pay-walls limiting basic features you'd expect (e.g. 50 recipe limit — a ceiling any seasoned cook would hit very quickly).
Deeply frustrated with the options available, I couldn't help thinking that others must be feeling this same pain. I knew Sarah was pretty good with her phone. However, like most people she didn't feel comfortable in front of complex new apps.
"What if I built you one?" I asked. Sarah looked confused and excited at the prospect.
"You'd build me an app?" she asked, "Isn't that going to be difficult?"
"Yeah, it probably will", the rational part of my brain was shouting; you'll need to download the web page, find the correct content, gain meaning from the content so you can format it, then show it in an app. In addition to this, it needs to be fast and available on Android and iOS. The dreamer in me spoke first, though.
"Nah, it'll be easy".
That night we sketched a few ideas and I started developing a prototype. To those who might be curious: yes, I did sneak the laptop on holiday 🤫.
As a software developer, you're always pitched app ideas. "I've got an idea for [x]!" or "You should totally make [y]!"
I love discussing ideas like this over a pint or two, but the act of taking an idea from pub to phone is a huge undertaking; it's always simple on paper. I took on exactly this challenge with a different project a few years back and hit many obstacles, so I wasn't going to take the challenge lightly.
However, Stashcook seemed worth the time and effort. In our opinion, the other apps available at the time weren't intuitive, simple or enjoyable to use. There was a genuine gap in the market for something simple.
If you are like Sarah and have lost recipes in the past, or find it difficult to store all your recipes in one place, Stashcook might be for you, too. You can download it from the App store or Play store; just search for "Stashcook".
I am actively developing Stashcook. If you have any feedback please send it over. You can leave feedback in the app via the "Leave Feedback" button in the main menu or message me directly at hello@stashcook.com
Lastly, I'd like to pass on a big thank you to all the Stashcooks who have helped get the app this far, it has been amazing hearing from you all. 👩‍🍳👨‍🍳
I'll be writing more articles about how we went from a question to an app soon.