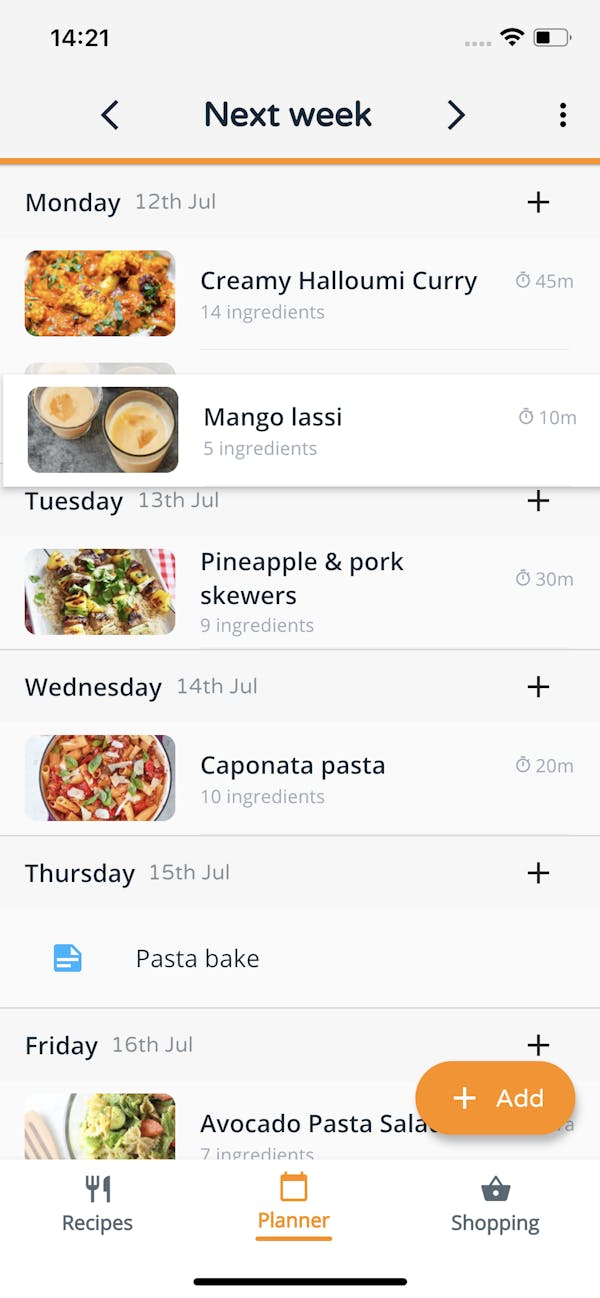 Meal Planner
Simplify meal planning
Prepare meal plans and organise your week. Rearrange based on what you fancy that day. Add notes to make sure you don't forget to use those leftovers or your plans to eat out. Organising your meals with Stashcook and only buy what you need, saving you money and decreasing your food waste.
Drag & Drop. Simply drag and drop to rearrange meals.

Flexible. Create notes to add those ad-hoc meals

Weekly Shop. Create shopping lists from your meal plan.
Simplify meal planning NOW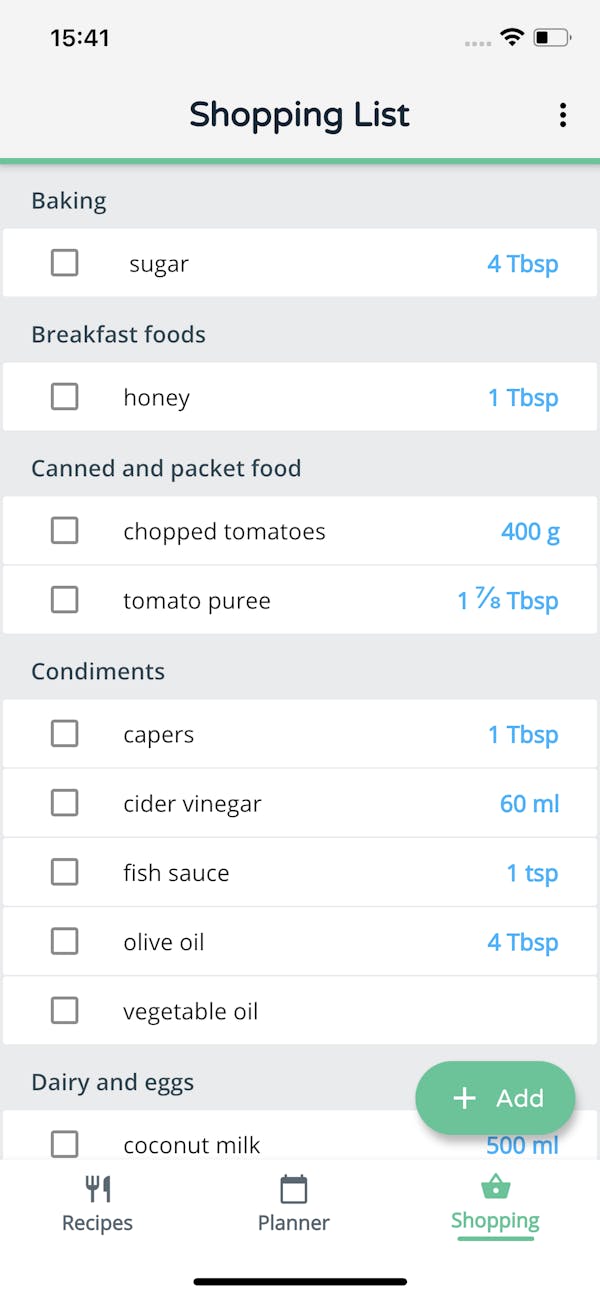 Shopping List
Never forget the milk again
Automatically add all the ingredients from a recipe or meal plan. Then add any other items you might need, like that toothpaste you're running out of.
Quick. Easily check off items as you go round the store.

Share. Sync to family members with Family Share.
Simplify shopping NOW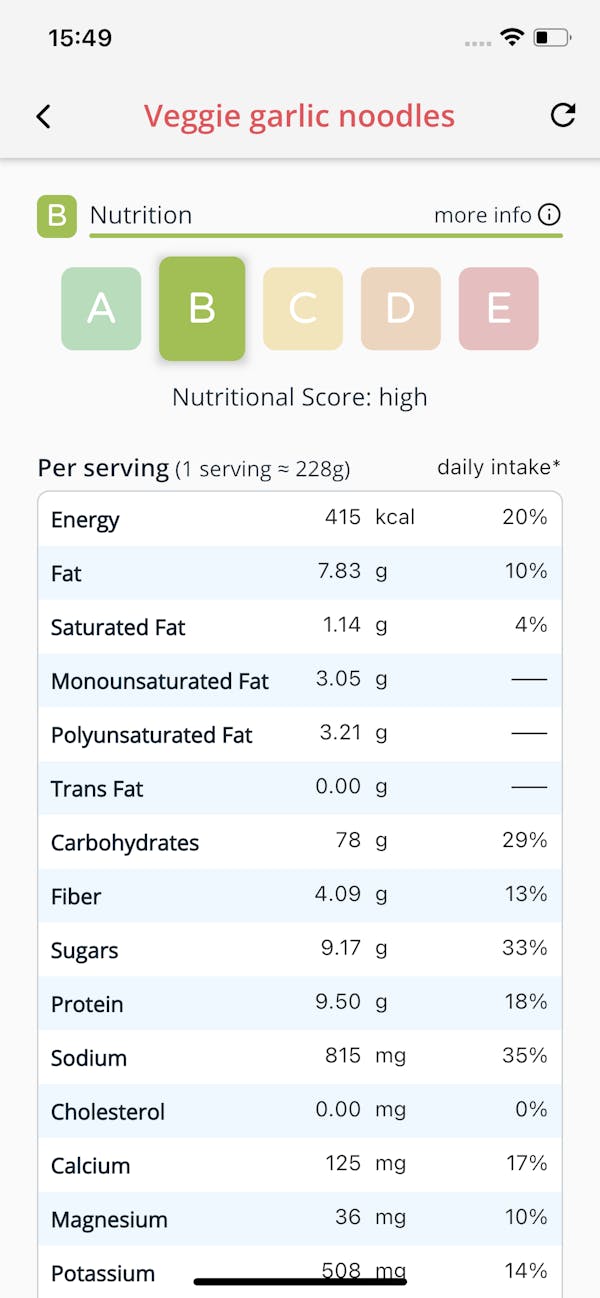 Nutritional Analysis
Know what you eat
Hit your goals by understanding what you eat. Stashcook provides in-depth nutritional analysis for any recipe.
Intelligent. Calculated from any list of ingredients.

Compare. At a glace understand which of your recipes is most nutritious.

Tweak. Find out which ingredients contribute most to your macro-nutrients.
Start hitting your health goals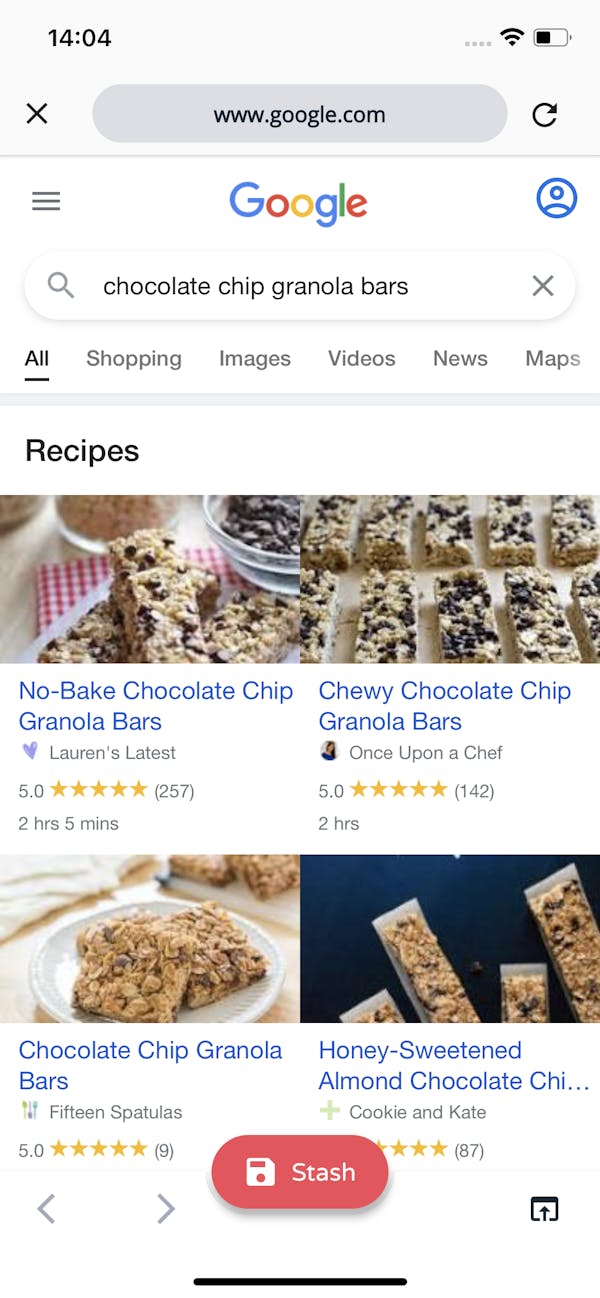 Stashcook Web Browser
Stash recipes fast
Take the hassle out of searching and finding new recipes. Stashcook Web Browser gives you suggetions and is the quickest way to start building your own virtual cookbook.
One click. Find and stash recipes with one click.

New ideas. Browse 1,000's of recipe suggestions.

Simple. Streamline finding great recipes.
Never lose a great recipe again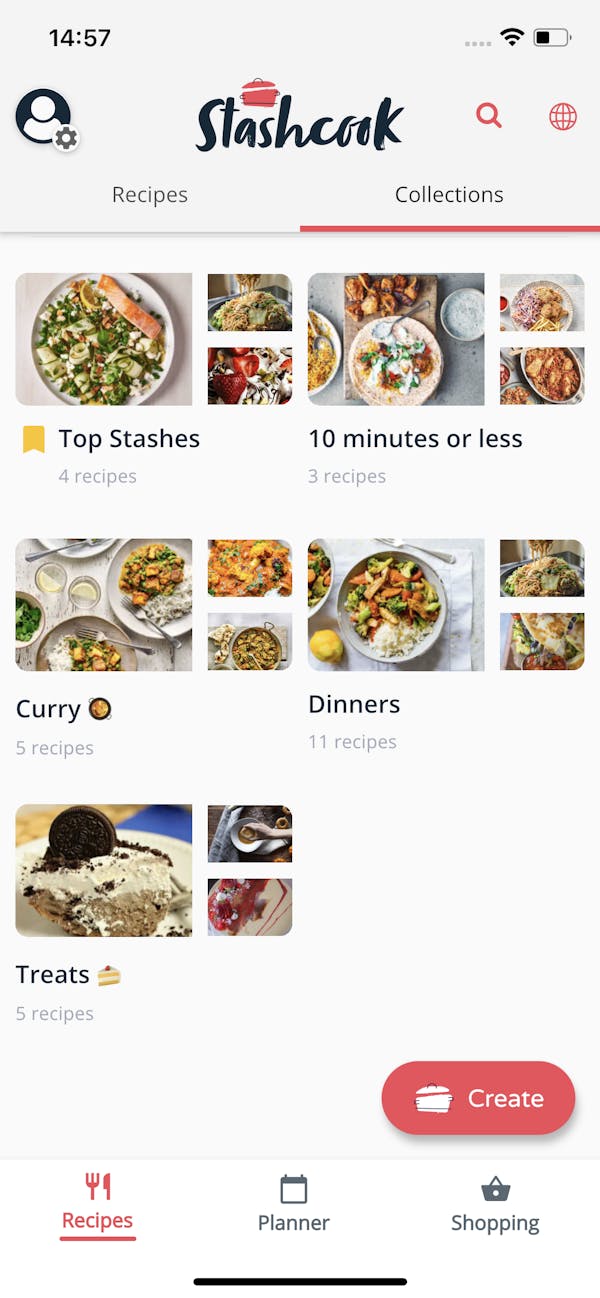 Recipe Collections
Organise & group recipes
Collections allow you to easily group recipes your way. Need a quick dinner option? Just look in the "10-minute dinners" collection you made.
Unlimited. Create as many collections as you need.

Flexible. Group recipes your way.
Simplify recipe management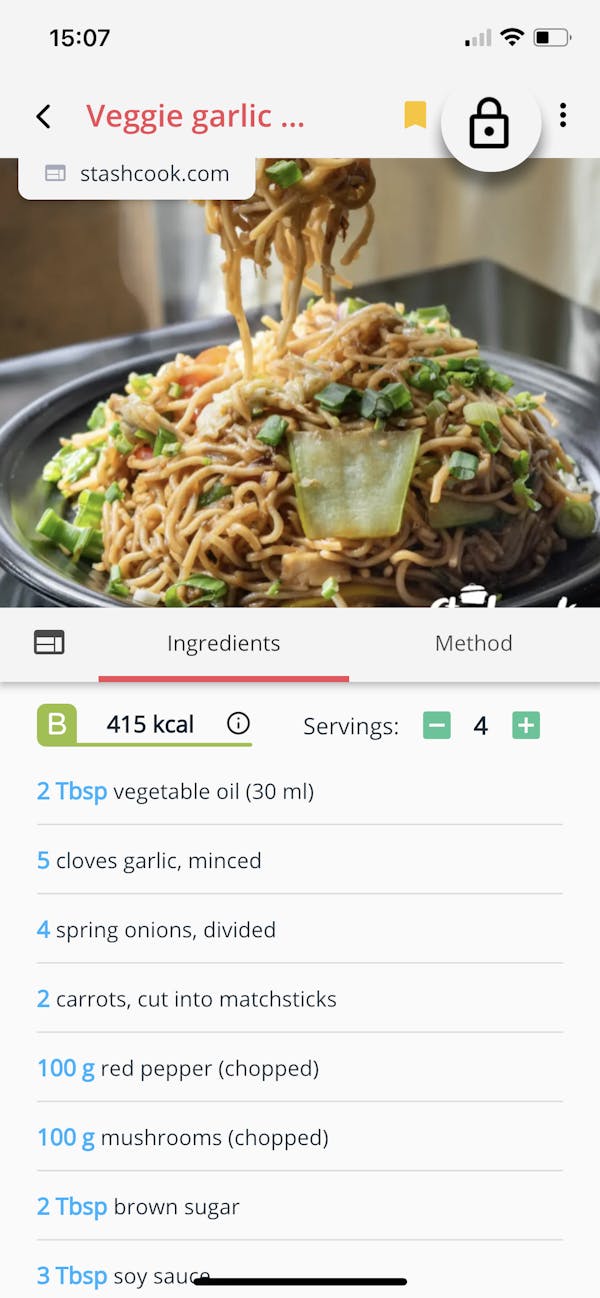 Screen Lock
Hands free cooking
Use screen lock to keep the screen on and remove the panic when your phone's screen is about to switch off just when you need it most.
Simple. One tap to enable.

Convenient. Cook hands free.
Keep messy hands on the food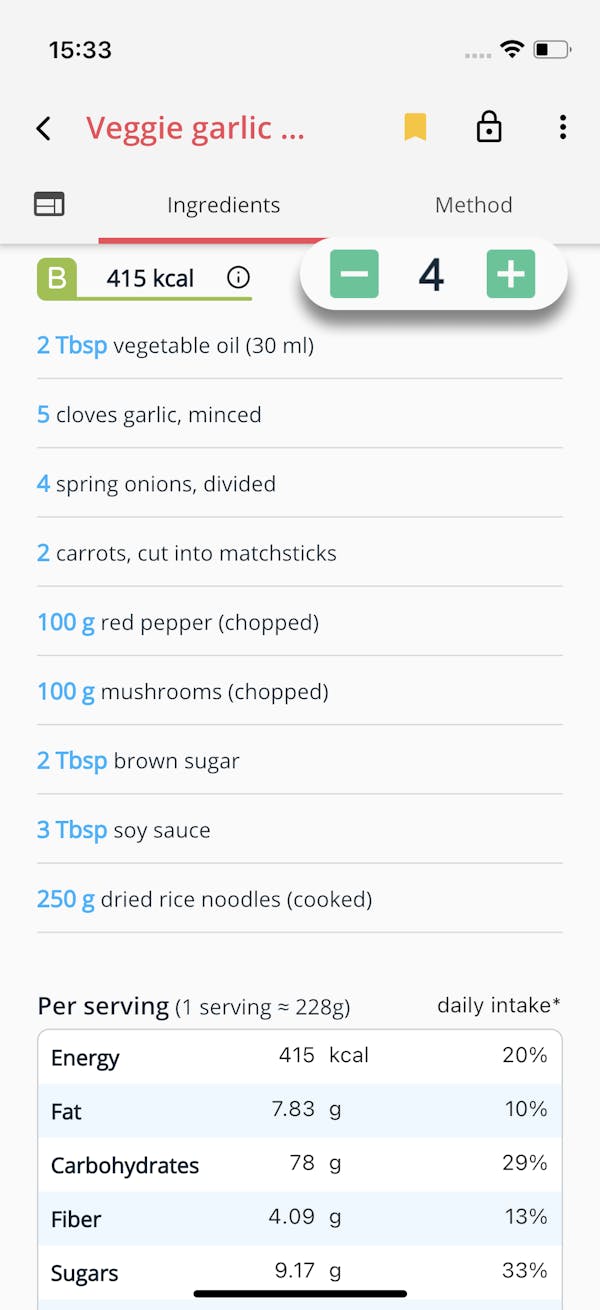 Change Serving Sizes
Match any recipe to your needs
Use the + and - buttons to quickly change the ingredient quantities to match your families needs
Simple. Just a tap of a button.

Accurate. Never cook too much again.

Shop. Add the correct quantities to the shopping list.
Start cooking the quanity you need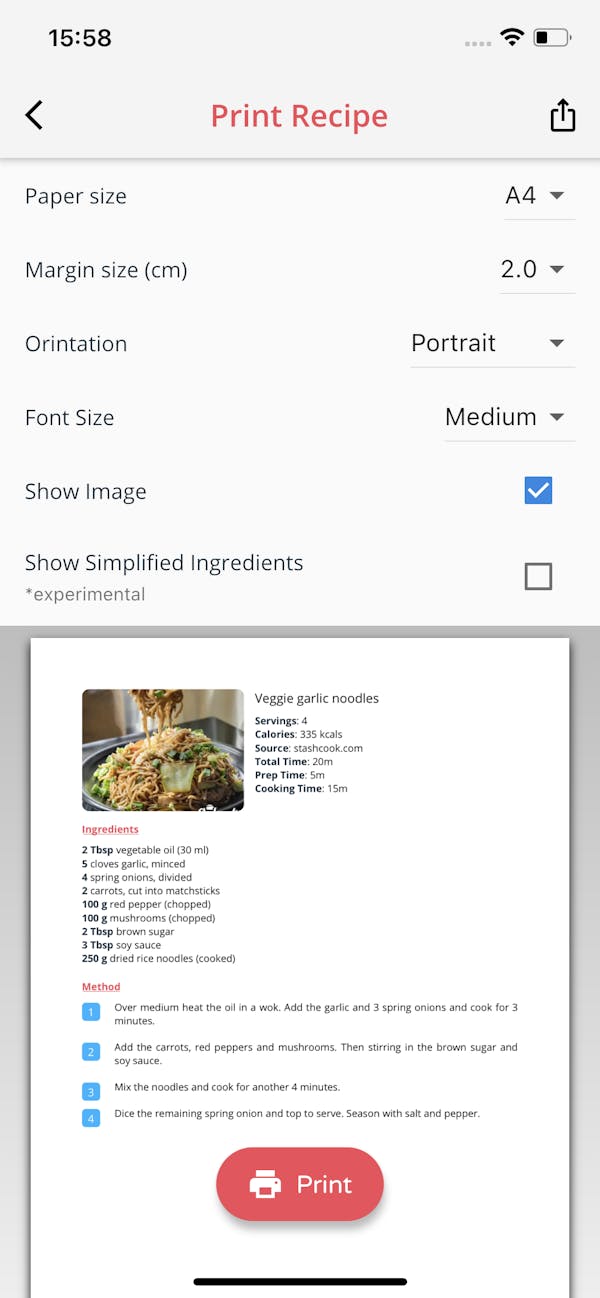 Print Recipes
Create hard copies
Create pdf's or print recipes directly from the app. Print your recipes and keep hard copies that are all in he same format.
Backup. Create hard copies.

Format. Flexible layouts.

Share. Send PDF's to friends and family.
Print recipes in a standard format now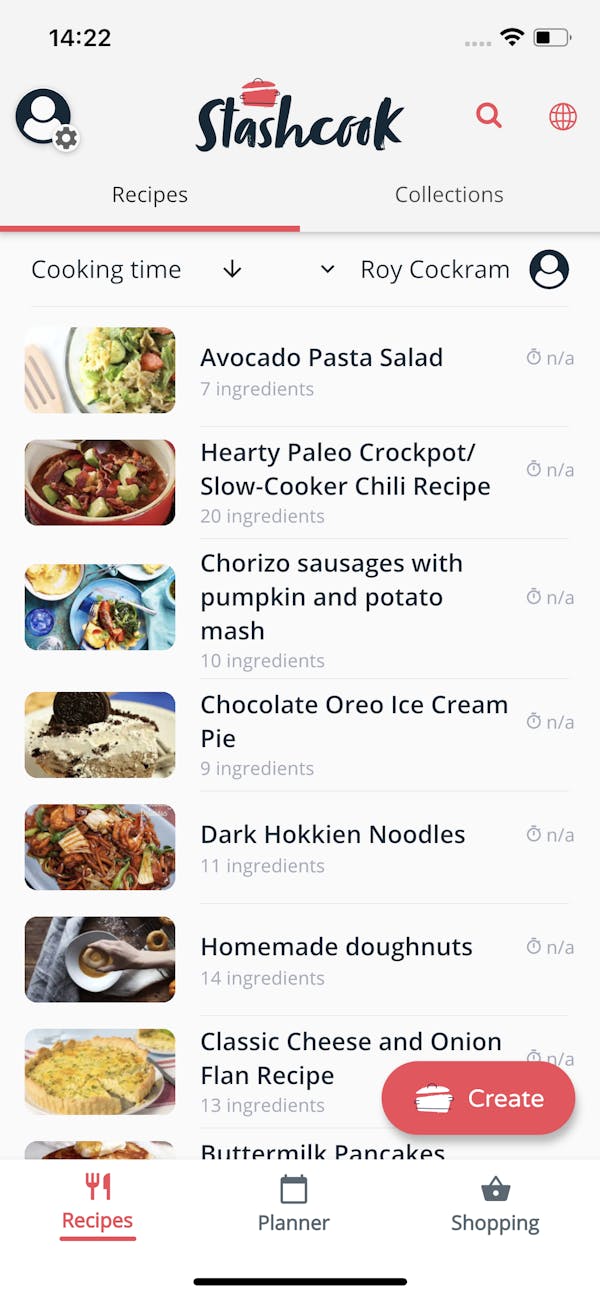 Online Backup
Keep your recipes safe
Never lose a great recipe again. Stashcook automatically backups up all your recipes, collections, meal plans and shopping lists. Simply sign in and all your recipe will magically be there.
Secure. Only you have access.

Automatic. Backup without the hassle.
Backup your recipes today
Download Now
Download Stashcook for FREE and start simplifying your meal planning today.