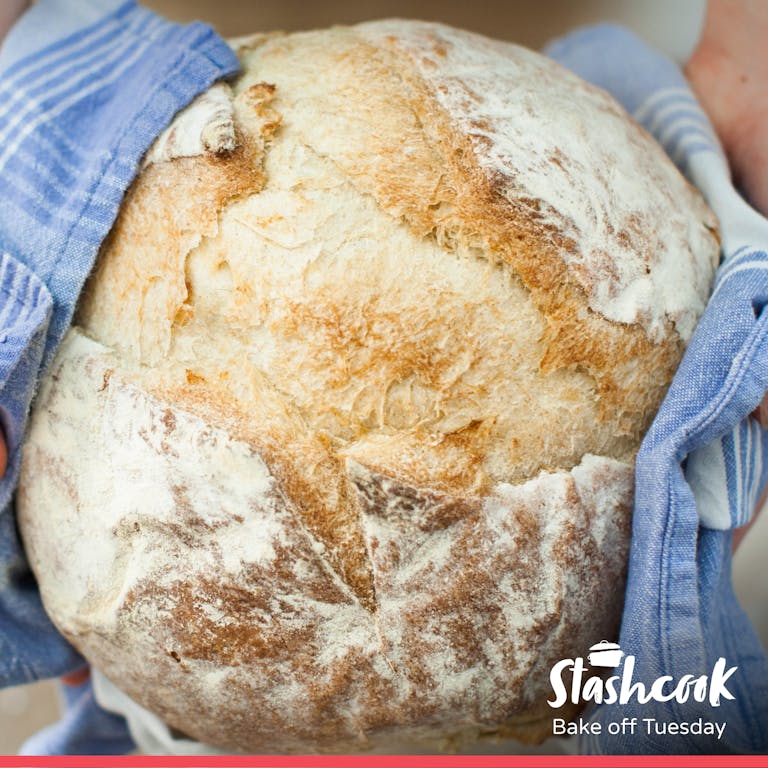 White Bloomer Loaf
Servings: 10
Total time: 2h 50m
Calories: 222 kcals
Create own virtual cookbook. Download Stashcook for FREE to enable screen lock, nutritional analysis, change serving sizes and much more.
Already have the app?
Method
In a large bowl mix flour, salt and the yeast.
Create a well in the centre, then add slowly add the olive oil and water. Then mix into a dough. If the dough seems stiff add more water 1 tablespoon at a time.
Flour your work surface and knead the dough for around 10 mins.
Once the dough is smooth, place it in a lightly oiled bowl and cover with a tea towel or cling film. Leave to rise until it has doubled in size. This should take approximately 1 hour.
Line a baking tray with baking paper. Punch the air out and pull the dough in on itself then gently mould the dough into a ball.
Place it on the baking paper to prove for a further hour until doubled in size.
Heat oven to 220C/fan 200C/gas 7.
With a sharp knife cut a cross on the top (5cm long). Then dust the load some extra flour.
Bake for 25 mins until golden and it makes a hollow sound when tapped on the bottom.
Leave to cool before slicing.