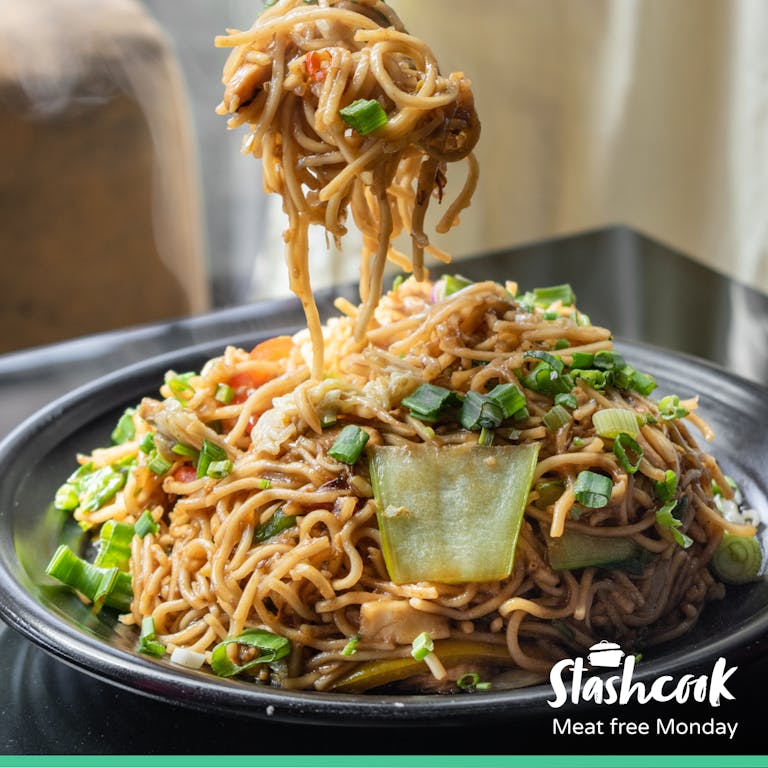 Veggie Garlic Noodles
Servings: 4
Total time: 20m
Calories: 415 kcals
Ingredients
2 tablespoons vegetable oil
2 carrots, cut into matchsticks
100g red pepper (chopped)
2 tablespoons brown sugar
250g dried rice noodles (cooked)
Method
Over medium heat the oil in a wok. Add the garlic and 3 spring onions and cook for 3 minutes.
Add the carrots, red peppers and mushrooms. Then stirring in the brown sugar and soy sauce.
Mix the noodles and cook for another 4 minutes.
Dice the remaining spring onion and top to serve. Season with salt and pepper.