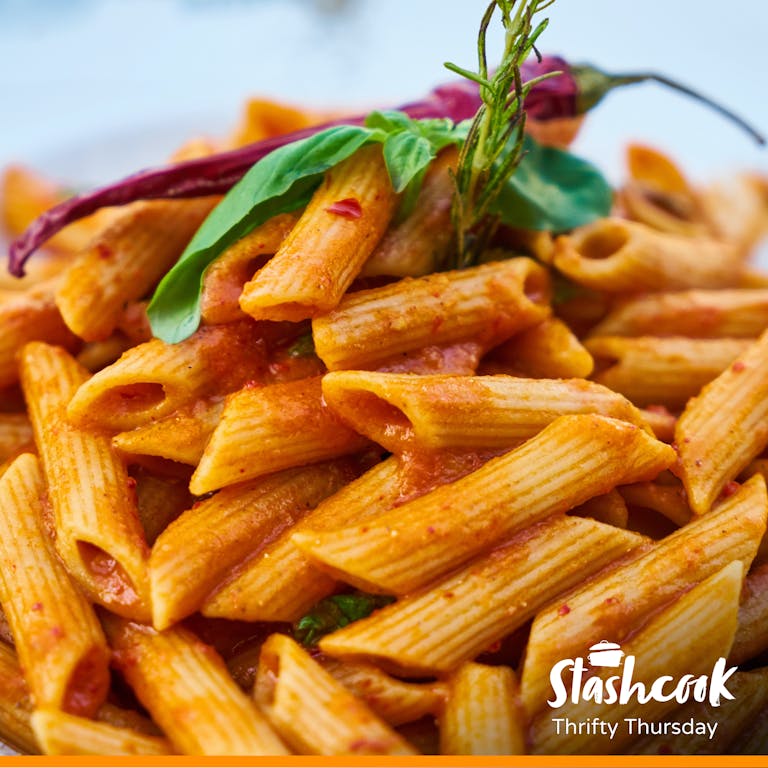 Penne Arrabiata
Servings: 4
Total time: 30m
Calories: 355 kcals
Create own virtual cookbook. Download Stashcook for FREE to enable screen lock, nutritional analysis, change serving sizes and much more.
Already have the app?
Ingredients
3 large cloves garlic (chopped)
1 teaspoon red chilli flakes
2 (400g) cans chopped tomatoes
1 teaspoon brown sugar (optional)
Freshly grated parmesan cheese
Method
Over medium heat add the olive oil to a saucepan.
Add the chopped garlic and let it cook for a minute, just long enough to release the flavour, don't let it brown.
Add the red chilli flakes, chopped tomatoes, and sugar (if using). Simmer the sauce on a low heat for about, for about 15 minutes. Stir occasionally.
While you wait for the sauce to reduce add some salt to boiling water and cook the pasta as directed on the packet.
Use salt and/or pepper to season the sauce as needed.
Drain the pasta. Add both the pasta and sauce into a pan and stir until the pasta is covered. Top with freshly grated parmesan cheese and a few basil leaves.