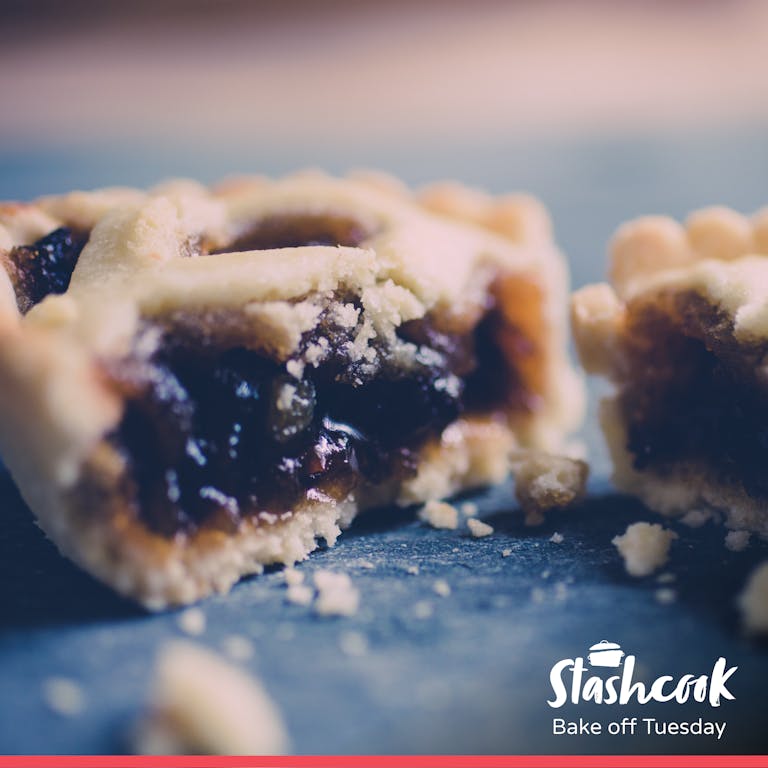 Christmas mince pies
Servings: 12
Total time: 35m
Calories: 309 kcals
Create own virtual cookbook. Download Stashcook for FREE to enable screen lock, nutritional analysis, change serving sizes and much more.
Already have the app?
Ingredients
2 tangerines, zest grated and flesh chopped
Method
Preheat the oven to 200C/Gas 6. In a bowl add flour, butter, sugar, egg and a splash of water. Mix until it becomes a dough. Cover the bowl and place in the fridge.
In a bowl add the mincemeat, tangerine and apple. Blend the mix toegther by hand.
Roll out the chilled pastry to a 3mm sheet. Cut out 9cm discs using a pastry cutter. Press the discs into the muffic tins.
Fill the pastry with mincemeat 3/4 of the way to the top.
Re-roll the left over pastry and cut 1cm thick strips and place 4 on top of the mincemeat in a lattice.
Sprinkle some sugar on top.
Bake for 20 mins. Then transfer to a cooling rack. Optional: dust with icing sugar to serve.