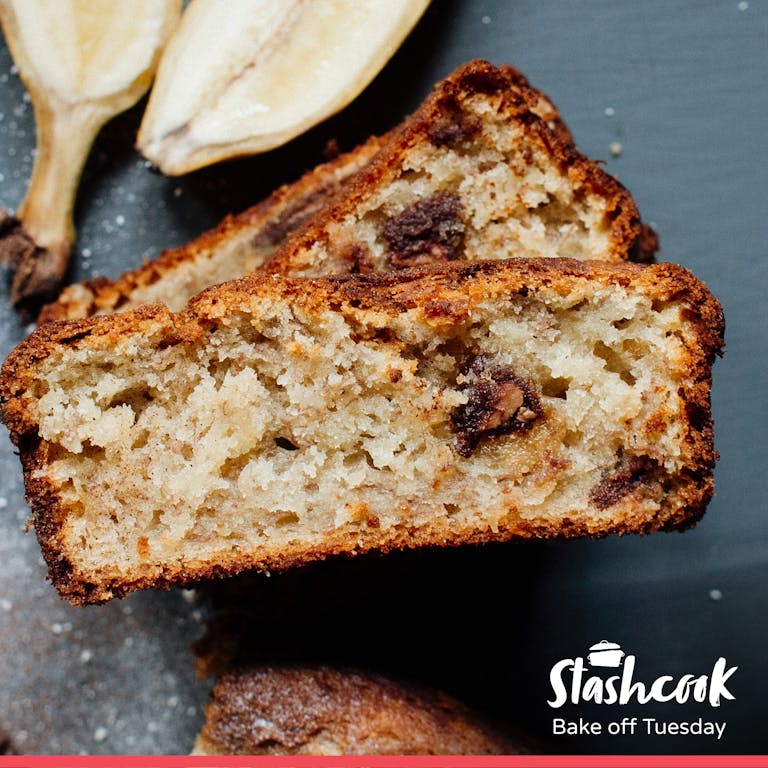 Chocolate and Banana Bread
Servings: 6
Total time: 1h 25m
Calories: 402 kcals
Create own virtual cookbook. Download Stashcook for FREE to enable screen lock, nutritional analysis, change serving sizes and much more.
Already have the app?
Ingredients
90 g mini chocolate chips
1 teaspoon vanilla extract
Method
Preheat oven to 180˚C (350˚F).
Mash the bananas in a bowl until smooth. Combine with the melted butter and stir well.
Add the sugar, baking soda, egg, vanilla, flour and salt. Stir until the batter is smooth.
Add in the chocolate chips and pour the batter into a greased loaf pan. Top with additional chocolate chips if you like.
Bake for 50-60 mins, or until a knife comes out clean.
Leave to cool before serving.