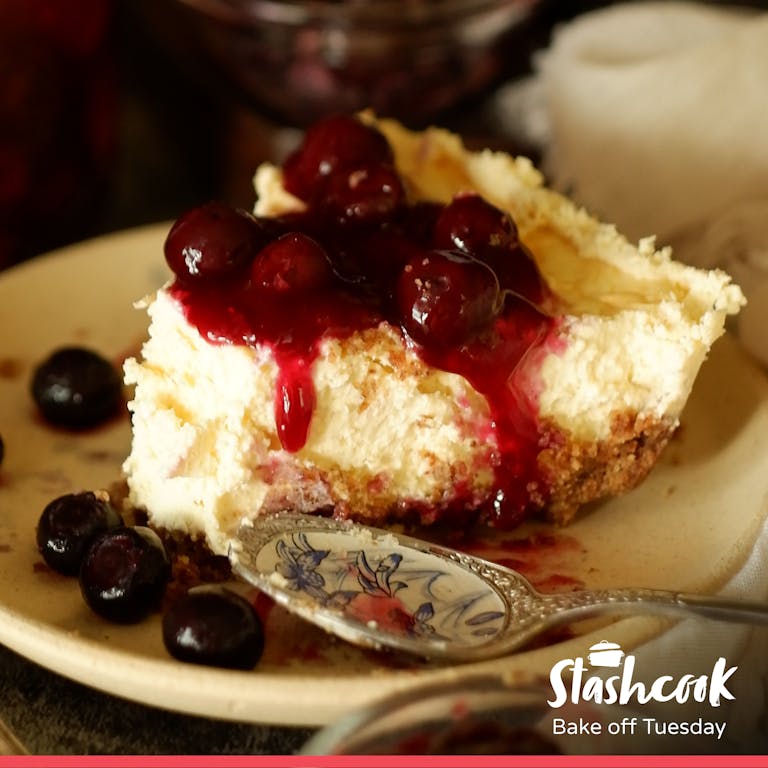 Cherry and White Chocolate Cheesecake
Servings: 12
Total time: 8h 30m
Calories: 530 kcals
Create own virtual cookbook. Download Stashcook for FREE to enable screen lock, nutritional analysis, change serving sizes and much more.
Already have the app?
Ingredients
300g cherries (thawed if frozen)
150g white chocolate chips
70g heavy cream 35%, divided
680g full-fat cream cheese (room temperature)
Method
Add the cherries and sugar to a pot. Over medium heat bring sauce to a simmer. Mash with a spoon or spatula. Then leave to simmer for 3 minutes.
Thicken the sauce with the water and corn starch by stirring it in. Put the sauce in a bowl and put it in the fridge to cool.
Break up the digestive biscuits into a bowl and combine them with the melted butter.
Add the biscuit mixture to a springform pan approximately 1" tall by 10" round.
Using the half the cream (35g) add the white chocolate and cream to a bowl. Warm up the mixture using the microwave for 30-45s. Stir until smooth, then put the mixture in the fridge to cool.
Beat the cream cheese in a bowl until smooth. An electric mixer makes this easier. Add sugar, vanilla, and the remaining cream (35g). Beat until light and fluffy.
Add the cream white chocolate mix and continue to beat until fully combined.
Pour the cheesecake filling over top, smoothing with a spatula.
Add teaspoonfuls of the cherry sauce on the top.
Place in the fridge and leave for at least 8 hours.