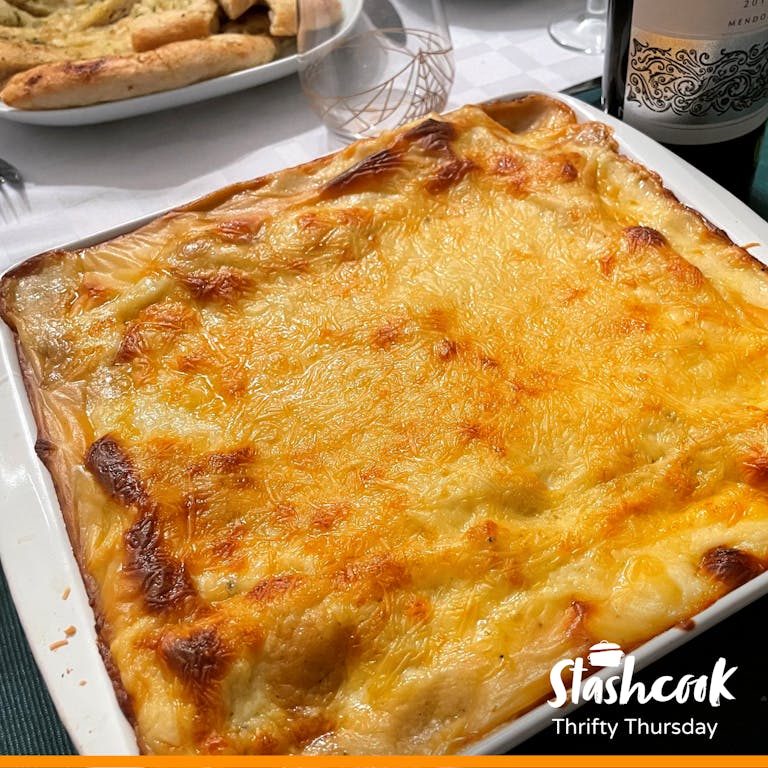 Buffalo Chicken Lasagne
Servings: 8
Total time: 1h 5m
Calories: 680 kcals
Create own virtual cookbook. Download Stashcook for FREE to enable screen lock, nutritional analysis, change serving sizes and much more.
Already have the app?
Ingredients
200g blue cheese, optional
salt and pepper, to taste
300g cooked chicken, shredded
175 ml buffalo wing sauce
Method
Preheat your oven to 190C/375F or gas mark 5.
Mix the ricotta cheese, blue cheese, egg, parsley, salt and pepper in a bowl.
In another bowl combine the chicken, buffalo wing sauce, ranch dressing and diced tomatoes.
Add a 1/4 of the chicken mixture an ovenproof dish. Then add 1/4 of the cheese mixture. Then layer the lasagna. Leaving 3 layers of lasagna and 4 layers of chicken and cheese mixture.
Sprinkle the grated mozzarella over the top.
Place in the oven and cook for 45-50 mins.