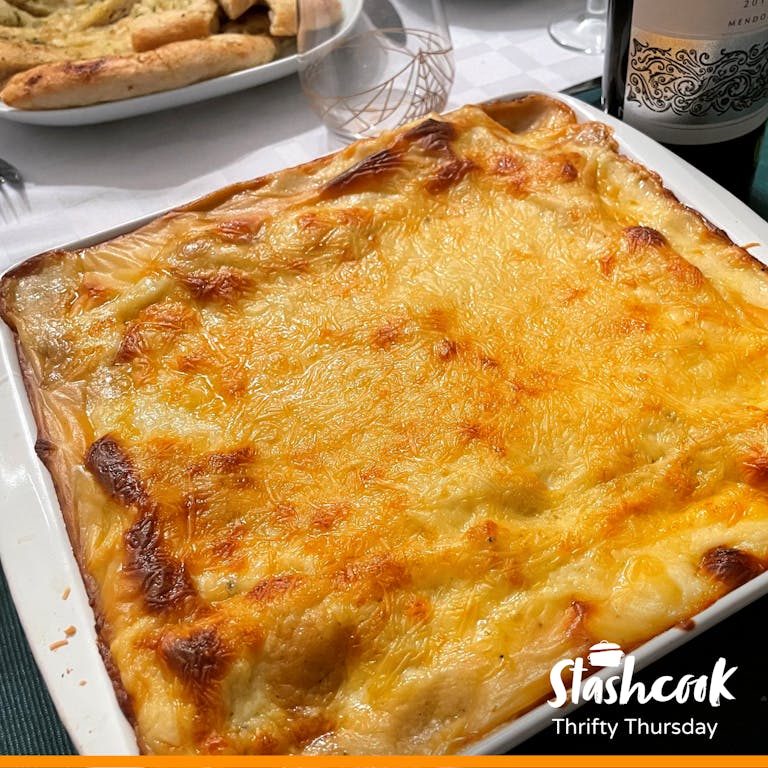 Buffalo Chicken Lasagne
Servings: 8
Total time: 1h 5m
Calories: 680 kcals
Ingredients
200g blue cheese, optional
salt and pepper, to taste
300g cooked chicken, shredded
175 ml buffalo wing sauce
Method
Preheat your oven to 190C/375F or gas mark 5.
Mix the ricotta cheese, blue cheese, egg, parsley, salt and pepper in a bowl.
In another bowl combine the chicken, buffalo wing sauce, ranch dressing and diced tomatoes.
Add a 1/4 of the chicken mixture an ovenproof dish. Then add 1/4 of the cheese mixture. Then layer the lasagna. Leaving 3 layers of lasagna and 4 layers of chicken and cheese mixture.
Sprinkle the grated mozzarella over the top.
Place in the oven and cook for 45-50 mins.